Molly Shea and Jason Klauber:
Vocals, Guitar, Bass, Keyboards, Percussion

Acrylics is the musical partnership of Molly Shea and Jason Klauber. Native to Philadelphia and downtown Manhattan, respectively, the pair began making music together while attending Ohio's Oberlin College, where they spent snowy nights in their basement droning Fender Jazzmasters in odd tunings and listening to vinyl records from New Zealand. After graduating Molly and Jason both moved to Brooklyn and founded Standing Nudes, a fiery quartet with a cult following who became one of the first singings to True Panther Sounds. When the band's drummer and bass player left to become MGMT's touring rhythm section, Molly and Jason decided to try something new. They named their new project Acrylics to evoke a planet of synthetic color. Combining the confessional and the fantastical, Acrylics set out to make cinematic songs that tell the truth too.
Acrylics started experimenting with various recording techniques and bizarre results began to emerge. Songs with folk roots grew disco branches, country skeletons wore new age skin. The band set up shop first at L'Hotel Bushwique (a Bushwick basement studio that Jason shared with Patrick Wimberly from Chairlift) and then at Vacation Island Recording in Williamsburg with producer Matt Boynton (Gang Gang Dance, MGMT). Additional tracking was done at Great City Productions in Chelsea with Britt Myers (Yeasayer, Chairlift). Throughout the sessions, friends from Brooklyn's musical community came in and out lending talent and love to Acrylics' labors.
Their first EP, entitled "All of the Fire", was released on Terrible Records (Chris Taylor from Grizzly Bear's label) in late 2009, and the press immediately took notice. Pitchfork gave Acrylics "Rising" artist status and listed the band among the "best hopes" for 2010. Across the Atlantic, NME called Acrylics "Teen heartache given pop form." Buoyed by the praise from their EP, Acrylics returned to Brooklyn in late 2010 to finish working on the album. They called it "Lives and Treasure" because that's just about what it cost to finish the thing.
Many stories surface and vanish over the course of the album's ten tracks. The songs are concise but extremely potent, and each listen reveals something previously undiscovered. Opening the record with the insomniac lullaby, "Counting Sheep", is already a bold choice. A simple melody restlessly builds upon a baroque set of chords. Harmonies enter and disappear like ghosts. A Beverly Hills Cop synth-bass drops underneath, and then the whole thing explodes into an all-out club banger for just one chorus. There are more austere moments as well, like the acoustic "It's Cool Here" where we find two people learning to accept each other and find peace with their surrounding environment. The title track is all icy disco and speaks of the irresponsibility and excesses that can accompany a life of privilege. It all coalesces into a sparkling, meditative album of uncommon beauty.
Hot Sand Records and Friendly Fire Recordings (Asobi Seksu, The Concretes, The Phenomenal Handclap Band) have partnered to release "Lives and Treasure" March 1st, 2011.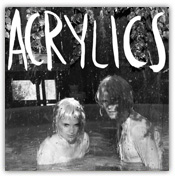 Lives And Treasure
FFR-022
Release Date: March 1, 2011


PURCHASE
$10.00 CD
$12.00 LP
$7.99 Digi
TOPSPIN
DOWNLOADS

» Molly's Vertigo
» Nightwatch

myspace.com/acrylicsnyc
twitter.com/acrylicslife

acrylics1@gmail.com

acrylics1@gmail.com

Click for Hi-Res Images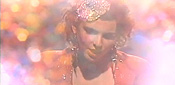 Molly's Vertigo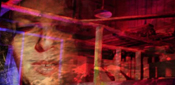 Nightwatch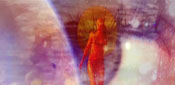 Sparrow Song

No shows currently scheduled.