Rami Vierula - Vocals, guitar, songs
Lauri Järvinen - Backing vocals, guitar, synth
Sami Korhonen - Bass, synth
Onni Oikari - Backing vocals, drums and percussion

Finland's Delay Trees are one of the most interesting new bands to come out of the Nordic indie music scene. Originally from Hämeenlinna, where they still rehearse in an asthmatically dusty basement for free, the band now reside an hour south in Helsinki. Their sound brings to mind various other oft-cited Scandinavian musical touchstones - Sigur Ros, Mew - but what sets Delay Trees apart is that their songs, while expansive and cinematic in their presentation, are anchored by a savvy sense of melody and counterpoint. Their music may take its cues from the wintry landscape around them, but beneath the layers of reverb lays a warm, beating heart.
In his early twenties, Rami Vierula (vocals/guitar) started to write songs about the growing pressures of adulthood, unemployment, ending friendships and the long Finnish winters. After sharing a mutual musical history with Sami Korhonen (bass/synth) and Lauri Järvinen (guitar/synth/backing vocals) it felt natural to start playing the new songs together. The band started out playing "slower music with pretty melodies" but with the addition of Onni Oikari on drums that sound changed. To match Onni's frenetic personality behind the drums, the still-unnamed band began experimenting with faster BPMs, with promising results. At the start of 2007 they began rehearsing continuously under the name Delay Trees (a name taken from their love of reverb and forests alike) and played their first gigs at the end of the year. In 2008 they recorded an album at a friend's home studio in Hämeenlinna that would later be cut down and released as the "Soft Construction" EP. The EP was met with admiring reviews and features on blogs throughout the world, and led to a record deal with Finland's legendary independent record label Johanna Kustannus (home to Regina, one of Friendly Fire Recordings' other Nordic acts). During the spring of 2009 Delay Trees recorded their debut self-titled full length album with the help of Julius Mauranen in a wooden country house an hour outside of Helsinki.
The result is an album that fuses etherial washes of sound with Delay Trees' unique brand of restrained and bombastic dream pop. Their music oscillates between these two worlds with striking finesse; "Gold" opens the album with tension bubbling below the surface, always expanding its reach but never overflowing. From there, the band moves through the straightforward pop gem "Cassette 2012" to the contemplative "About Brothers" to the driving "Pattern" to the psychedelic flashes of "Quarantine" to the epic "Tarantula / Holding On", traversing a complex terrain in under 45 minutes.
Rarely do albums sound so epic and ambitious while still staying grounded in melody and songwriting. Delay Trees gorgeous debut is one of those rare treasures and all of us at Friendly Fire Recordings are delighted to be releasing it.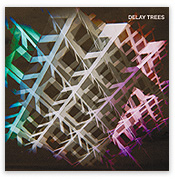 S/T
FFRD-011
Release Date: May 10, 2011


DOWNLOADS

» Cassette 2012
» About Brothers
» Tarantula / Holding On

delaytrees.com
facebook.com/delaytrees
twitter.com/delaytrees

rami@delaytrees.com

rami@delaytrees.com

Click for Hi-Res Images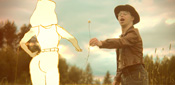 About Brothers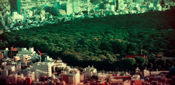 Cassette 2012

No shows currently planned.