Erika Spring - vocals, keyboard
Jorge Elbrecht - drums
Alejandro Cardenas - bass

Erika Spring Forster began writing music as part of a multimedia project in her schooldays. After graduating and moving to New York, she soon found herself performing with local outfit Dirty On Purpose. It was then that she discovered her affinity for keyboards, collecting an assortment and putting them to use composing original material. Before long she was collaborating on songs after work with a couple of similarly synth-minded girlfriends, eventually forming officially as the band Au Revoir Simone.

Over the next seven years they would enjoy success, writing and recording three albums and touring extensively. In 2010 the group was put on hold so that members could focus on continuing education and starting a family. Erika took the opportunity to explore some more personal musical territory.

Setting out on her own, she has taken elements of her band's sound and spun them into her own brand of bittersweet sun-bleached pop. Breathing her vocals over mesmerizing keyboard phrases, she produces an effect that approaches the supernatural, with tough, stern beats lending gravity to the otherwise hazy, delirious songs. The music conjures scenes of blustery romance amidst the dunes, of love as a mirage, of softly raising the dead.

Backed by Jorge Elbrecht of Violens on drums and Will Berman on bass, Erika fills out her sound. Under Elbrecht's guidance as producer, she experimented with effects and instrumentation, recording a handful of tracks at his Greenpoint home studio in early 2011.

Lead single "6 More Weeks", her contribution to a split 7" with Violens, features rolling toms and hovering layers of synths in a song of starless, tropical surrender.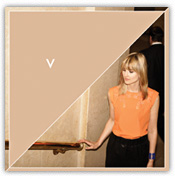 Violens / Erika Spring Split 7"
FFR-024
Release Date: Digital: July 19, 2011
Physical: August 2, 2011


PURCHASE
$5.00 7"
$1.49 Digi
TOPSPIN
STREAMS

» 6 More Weeks

Erika Spring
twitter.com/erikaspring

erikaspringmusic@gmail.com

erikaspringmusic@gmail.com

Click for Hi-Res Images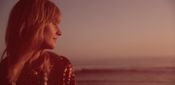 6 More Weeks

No shows currently scheduled.