Luca Maoloni - vocals, keyboards, trumpet, guitar
Jay Anderson - drums
Matt Mcclaren - bass, piano
Nicky Taylor - guitar, bass
Andrew Innanen - keys, percussion, backing vocals
Jo-Ann Goldsmith - trumpet, autoharp
If pop music is like chemistry, the Old Soul's maestro Luca Maoloni is the archetypal mad scientist, emerging from his laboratory every few years with a hulking creation at his back. A sprawling, multi-layered hodgepodge. A droplet of this in a vial of that. A vast collection of pop, calypso, folk, rock, country & western and gypsy exotica, like some sort of genre-ignoring modern Frankenstein.
Since 2003, the good doctor's songs have been grounded in a simple principle: pop music is best when it doesn't make sense, when it doesn't entirely play by its own rules. So Maoloni's left turns all veer right, his up dives down, and the rules of composition take a back seat to impulse. Deep-fried Grandaddy rock, horn-led Elephant 6 pop and zydeco stomps all find a home in the warmth of the Old Soul's three-minute ditties. This is rock music that'll afford accordions and harpsichords the same voice it allows guitars. Maoloni, a pianist since the age of 4, is an equal opportunity kind of guy: one whose songs exoticize the past forty years of popular music. Whose quirks delight in themselves. Who has the gall to cover Brian Wilson's "Vege-tables," and make it even stranger (maybe even better) than the original.
Most of this magic takes place in the laboratory, where Maoloni pens and records nearly all of the Old Soul's material by himself. But the band has recently ballooned to include a host of talented touring musicians. Matt Mclaren, Jo-Ann Goldsmith (formerly of Broken Social Scene), Nick Taylor, Jay Anderson, Andrew Innanen, Juri Biondic and several others ensure that the Old Soul is the same joyfully wild ride on stage that it is on record. Which isn't a problem – whether in economic 5-piece format, or in large-scale 10-person arkestra mode, The Old Soul delvers Malonoi's mapless music with the same kind of zeal, madness and intensity he uses to create it.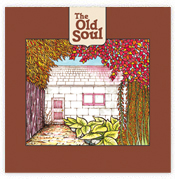 S/T
FFR-007
Released April 17, 2007


PURCHASE
$10.00 CD
$7.99 Digi
TOPSPIN
DOWNLOADS

» Nectar Of The Nitwit
» River Of Daughters

www.theoldsoul.com

luca.maoloni@sympatico.ca

luca.maoloni@sympatico.ca

Click for Hi-Res Images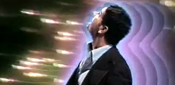 River of Daughters

No shows currently scheduled.