Niels Kirk - Keyboard
Christian Rohde Lindinger- Bass, Vocals
Morten Winther Nielsen - Guitar, Vocals
Mathias Sørensen - Drums, Vocals


In 21st century terms, no one sounds remotely like Treefight For Sunlight. Just one spin of debut single "Facing the Sun" immediately showcases their swooning, roller-coasting, falsetto-voiced, deliriously jubilant sunshine pop. The band's extraordinary debut album, "A Collection of Vibrations for Your Skull", bottles this epic sunshine into ten pop symphonies, all in the space of a compact 35 minutes - surely how long God intended albums to last.

The band, who have known one another since childhood, hail from Copenhagen, Denmark. The city is clearly a breeding ground for musical mavericks judging by its recent output: Mew, The Raveonettes, the Kissaway Trail, and Treefight's Friendly Fire labelmates (and occasional collaborators) Oh No Ono - all bands that unstitch rock/pop's rich tapestry and weave in their own unique and challenging DNA. In Treefight for Sunlight's case, it's the legacy of California's west coast art pop, with its origins in the epic harmonies of the Association and the Turtles, as well as the more experimental sounds of 70's icons Sparks and LA's Paisley Underground scene. Fans of the Flaming Lips, MGMT and Panda Bear will surely also appreciate Treefight for Sunlight's layered, twisting, caramelized energy and absorbing imagery.

Right from the start, when the two-minute overture "A Dream Before Sleep" opens with the line, "All the nurses are going to leave me", Treefight For Sunlight beguiles and thrills. TFS have three lead singers whose imaginations (and layered vocal harmonies) are given free reign, from the concise punch of "Facing The Sun" and "You And The New World" to the instrumental exotica of "Tambourhinoceros Jam" to the more progressive "Riddles In Rhymes" and the closing five-minute epic, "Time Stretcher".

Let the sunshine in!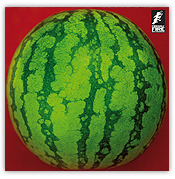 A Collection of Vibrations For
Your Skull

FFRD-018
Release Date: November 8, 2011


DOWNLOADS

» Facing The Sun
» What Became Of You And I?
» Time Stretcher

treefightforsunlight.com
Twitter
Facebook

tom@windishagency.com

lisa@blackwoodmusic.com

Click for Hi-Res Images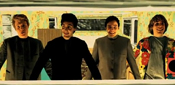 Facing The Sun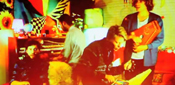 What Became of You and I?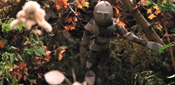 Time Stretcher

No shows currently scheduled.