Jorge Elbrecht - Vocals/guitar
Iddo Arad - snyths/vocals
Myles Matheny - guitar/vocals

Violens summon influences as diverse as 60s psychpop,thrash metal, and Miami freestyle. Their music channels the sophistication of Roxy Music and the no-wave roar of Sonic Youth, all within the laughing nightmare spaces of Stanley Kubrick or Nobuhiko Obayashi. The New York-based 3-piece release their highly anticipated debut album Amoral November 2nd via Brooklyn label Friendly Fire Recordings and their own imprint Static Recital.

Producer/multi-instrumentalist Jorge Elbrecht, also a member of the art company Lansing-Dreiden, formed Violens in late 2007 as an additional outlet for his songwriting. Iddo Arad (synth) and Myles Matheny (guitar) complete the vocal harmonies, and currently join Elbrecht at the core of the group's sound. Since releasing a self-titled EP in 2008, Violens have toured the US and Europe, performing with the likes of Grizzly Bear, Bat for Lashes and Deerhunter. Now, after furthering their studio prowess with remixes (MGMT, The Very Best), runway scores (Patrik Ervell, Yigal Azrouel), and a seasonal mixtape series showcasing their influences and collaborators, Violens have completed their extraordinary debut album.

"There are plenty of records we love that present a band in a more documentary way. We can definitely imagine a future Violens record sounding like that. But making Amoral was really about the songs being animated environments for people to cruise through– like a shark pool, or touch tank. Group vocal harmonies getting dragged out to sea by reverb or eaten by flames of distortion, choreographed call & response percussion, delayed shadows under certain instruments, animal noises, etc..." -V

Blending the ambient synths of Cocteau Twins and Sisters of Mercy with blistering guitar textures evoking Crass and Minor Threat, Amoral presents psychedelic sonic collages layered with 60's vocal harmonies. The album shifts from the impossibly jaunty optimism of opener "The Dawn Of Your Happiness Is Rising" to the baroque doom of the nightmare described in the title track:

...And as I've never had a strong stomach for bloodshed and gore, it was all quite terrifying... Perhaps the most horrific dream I can remember. At the same time, there was a euphoria to it all. I recall the most vivid colors and patterns, lights and strange forms...

Amoral pulses through dream-pop crescendos ("Trance-Like Turn"), and epic washes of looping melody ("Generational Loss"). While goth-tropical recent single "Acid Reign" fits synthetic piano leads and frenzied guitars over dance bass lines and apparitional harmonies, "Violent Sensation Descends" veers from a vertiginous wash of synths into a chorus that could only have been written after overdosing on Zombies records.

Self-recorded, self-produced, and self-mixed, Amoral is a collision of comfort and violence, cushion and crunch, attack and embrace. This is unforgettable music, full of possibility and unfathomable depth.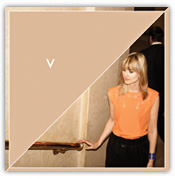 Violens / Erika Spring Split 7"
FFR-024
Release Date: Digital: July 19, 2011
Physical: August 2, 2011


PURCHASE
$5.00 7"
$1.49 Digi
TOPSPIN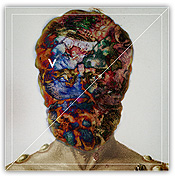 Amoral
FFR-021
Release Date: Nov 9, 2010



PURCHASE
$10.00 CD
$7.99 Digi
TOPSPIN
DOWNLOADS

» Acid Reign
» Violent Sensation Descends

violens.net
facebook.com/violens
twitter.com/Violens

daniel@windishagency.com

info@violens.net

Click for Hi-Res Images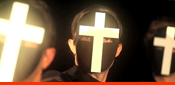 Violent Sensation Descends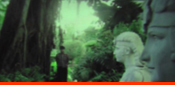 It Couldn't Be Perceived

No shows currently scheduled.